Sleep – it's the thing that no one can seem to get enough of. For many people, an old or unsupportive mattress is to blame. But, with the high price of a top-quality mattress today, a replacement may seem out of reach. 
This year, a few brands are offering outstanding deals in their Cyber Monday sale such as Purple, Casper and Tuft & Needle. Here, we'll give you a complete breakdown of their deals, along with our recommendation for a great night's sleep! 
Cyber Monday Sales: How The Mattresses Stack Up
With Cyber Monday in full swing, you can take advantage of the following discounts:
Purple is offering up to $500 when you buy a sleep bundle (mattress + pillows, sheets, and a mattress protector)

Nectar

is offering $100 off for one of their mattresses

Tulo

is offering up to 40% off a queen bed and two pillows

Leesa

is offering up to $350 off mattresses

Helix

is offering up to $200 off plus two free pillows

Casper is offering 10% off orders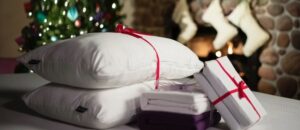 Top competitors Lull and Tuft & Needle haven't yet put out Cyber Monday offers. 
Based on these offers we'd recommend Purple – not only are they offering an outstanding deal, but their proprietary technology is what keeps sleepers satisfied.
A Better Night's Sleep With The Purple Grid
The Purple Bed was invented by brothers Tony and Terry Pearce, two manufacturing and design professionals. Since its inception, this mattress has made waves for its ultra-supportive, no-pressure design and affordability. And this Cyber Monday, you can get a Purple mattress for a fraction of the price.
When you lie down in bed, pressure points on your shoulders and hips can cause discomfort, even on the most expensive memory foam mattresses. The Purple Mattress is the best mattress out of every other option on the market for relieving pressure points. It achieves this with the patented Purple Grid, which cradles pressure points in any sleeping position.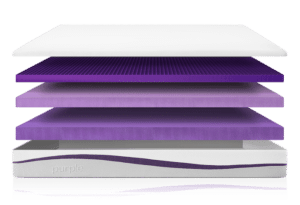 The Purple Grid also features over 2,800 open air channels. These channels neutralize body heat to keep your bed at a comfortable temperature all night long. This is a significant improvement from most other mattress designs, which retain body heat and can cause you to sweat through the night. 
How Purple is Working to Lead the Pack
You may know purple from their Viral YouTube ads. Their hit "Goldilocks" and "Sasquatch" videos drew in shoppers with humor and charm, while their "Human Egg Drop" and "What's In Your Mattress?" videos highlighted the ground-breaking science behind Purple mattresses. 
It's clear that Purple has made a name for itself in the crowded mattress market. With singular benefits and technology unlike any other mattress available today, we can't wait to try a Purple mattress for ourselves. Thankfully, this year's Cyber Monday sale from Purple gives everyone a chance to get a new mattress at an enormous discount.