When people hear the season "fall," they instantly think of changing leaves, pumpkin spice drinks, and long nights. While all of those are in the back of our heads, we're also thinking about fall fashion! All the seasons are great, but there's just something particularly special about the fall months. And while we care about all fall fashion, we're indulging in fall footwear from our favorite shoes to our must-have boots. Let's be honest. Boots dominate this list, but there's a little something here for everyone.
Loafers
Let's have a little comfort and some sex appeal, why don't we? If you're going to wear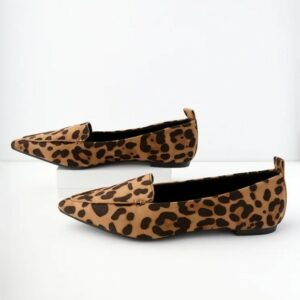 loafers, they need to be cute – and these shoes are definitely cute! These suede leopard loafers from Lulu's belong in every woman's closet. Rounded toe shoes can sometimes look a little "grandma-ish," and the pointed front of these loafers easily make them more chic.
Booties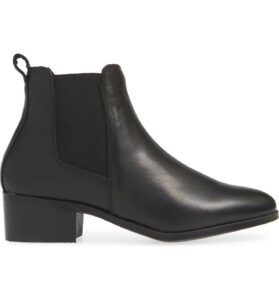 Man, woman, it makes no difference. Chelsea boots are a staple. The Dover Chelsea Bootie from Steve Madden is no exception. Whether you're wearing them with a business outfit on casual Fridays or going out with your friends over the weekend, these boots are both comfortable and stylish. 
Mid-Calf Boots
Combat boots are in. They easily add a grunge look to any outfit,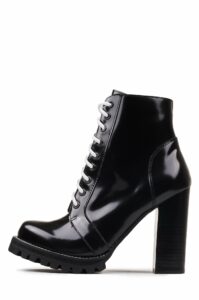 but this fall, you need to step it up a notch – literally. The Legion boots by Jeffrey Campbell are what our fall fashion dreams are made of. While the heels still feature the classic lace-up design of combat boots, they also have a 4.5" heel in the design. Talk about "the higher the heel, the closer to heaven!" These standout heels are perfect for a night out with your friends.
Knee-High Boots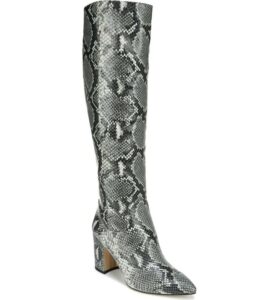 While we were all bringing out our inner animal in the spring and summer, the trend isn't going away for the fall. One of the best shoes for fall is a snakeskin print knee-high boot like Sam Edelman's Hai Block Heel. With a 3" block heel, you won't have to worry about sacrificing your feet for style. Cute and comfortable, these boots are sure to get you a few easy compliments. These boots will go great when paired with red, black, and white apparel.
Over-the-Knee Boots
Steve Madden is making a return on this list, but can you blame us? If you're ready to show up and show out, then this is the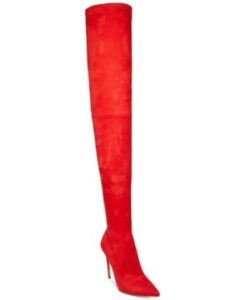 missing piece of your fall wardrobe. This sky-high Steve Madden over-the-knee boot isn't for the faint at heart. A blood-red color, these over the knee boots will definitely get you noticed. At 4" high, you won't want to spend the night walking in these shoes, but they're perfect for an "enjoy the night sitting down" situation.
Shoes are the finishing touch to any outfit. Matter of fact, the right (or wrong) shoes can make or break your outfit. If you want to make sure you're cute, comfortable, sexy, and noticed this fall, these are the shoes you'll need.