As the dog days of summer take over, it can be tempting to stay inside with the safety of the air conditioning. But soon, the kids will be heading back to school, and before you know it, winter will have you begging for high temperatures and endless sunshine. Rather than hiding away, get outside with the little ones to play and soak up every last bit of sunlight. The best way to not only get outside but actually enjoy those extra-warm days? With some cute, breathable clothing for the kids, fun activities and toys to keep everyone smiling and, of course, skin protectants to prevent any pesky bug bites or sunburns.
Keep the Kids Cool in Breezy Play Outfits and Functional Swimwear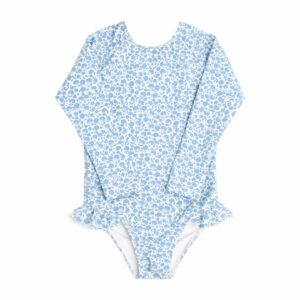 Whether you have a backyard pool, a play set, a driveway basketball hoop or a water hose, it is important to keep children cool no matter what outdoor activity they want to participate in.
Check out some of the most unique swimsuit and rashguard prints for playing in the water all day long, like the Italian Floral Rashguard complete with the cutest bow on the back or the playful Goldfish Trunks from Maisonette. This Reversable Halter One-Piece from Everafter is great for its versatility, and any kid would feel cool in the Killer Whale Rashguard. Throw in some funky alien goggles or a pink flamingo pool float, and you'll be ready to make a splash.
If you won't be participating in water activities with the family, it's a good idea to choose lightweight fabrics to prevent your children from overheating during playtime. Cotton and linen are great choices to keep kids cool. A muslin romper offers the cute style of a dress with the function of shorts and a T-shirt. Linen shorts will provide breathability; just pair with a fun graphic top and a statement hat to keep the sun out of your child's face.
Make Your Yard the Hangout Spot with Activity Sets and Toys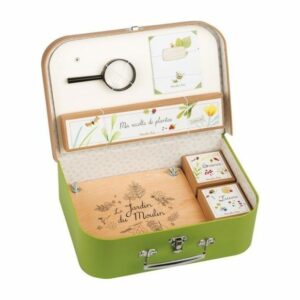 You'll love watching your kids light up as they have friends over, but they might be bored and begging for video games in the air conditioned house in just minutes if you don't have enough to do outdoors. Commit to screen-free playtime by picking some fun activities for the children.
An inflatable pool is low-maintenance but keeps everyone at a comfortable temperature, even when those outdoor temps soar. A basketball set improves motor skills for children of all ages, and a wooden bow and arrow (with safety arrows, of course!) creates a unique game for everyone to play. You can also enjoy taking the time to teach your little one how to ride their new bicycle or scooter, and everyone will get a laugh taking turns trying to master a balance board. You might even consider letting the kids beat you at a friendly game of ring toss.
While you are out embracing all that nature has to offer, inspire the little scientists in the family to learn more about the world around them with a beautifully crafted Botanist Play Kit.
Don't forget a toy for you, too: a Polaroid camera will let you instantly capture all of the summer's joyful festivities without forcing you to use your phone. Screen-free time for everyone will really make the dog days of summer memorable!
Keep Everyone Safe with Skin Protectants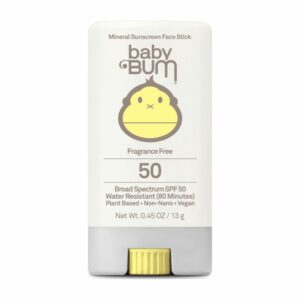 Nothing can spoil summer faster than itchy bug bites or an intense sunburn. Be sure to lather up with some trusty Sunbum, which offers both an easy-to-apply lotion for all over as well as a roll-up stick that makes it easy to apply sunscreen to the faces of even the most impatient kiddos.
For something with a bit more pizzazz, try a sparkly sunscreen with gold or pink glitter that will protect kids from the sun and make them shine even brighter than it. To truly get the most bang for your buck, check out this sunscreen that offers SPF 50+ protection, bug repellent and glitter for the triple-threat of sunscreen options.
Embrace the Last Bits of Summer Before They Are Gone!
---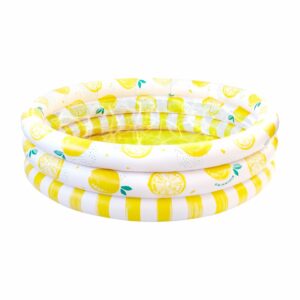 Before you head off to do the school shopping for clothes, lunch boxes and supplies, take these last warm, sunny afternoons to relish in the slower pace of summer with your kids. By keeping them cool, comfortable and safe with breathable fabrics, functional swimsuits and plenty of SPF and bug repellent from the caring experts at Maisonette and Everafter, your family will be able to focus on making lasting memories playing ball, swimming or just exploring nature this summer.