Well into the 21st century, we're all about peace in the mind, body, and soul. With that desire for peace comes a proclivity for meditation. While most people normally would've taken to looking for a class, you can meditate from anywhere in the world. For guided meditation, as long as you have a phone, you can meditate at home, in the car, even on the train during your morning commute. The rise of meditation apps has made the process exceptionally easy.
Why meditate? Life can be stressful and there are only a few avenues that can really help deal with the stress and anxiety that comes with life. With at least 200 million people around the world using meditation, there are a number of benefits behind the practice. Reducing stress and controlling anxiety are just two things at the top of this list. Enhancing self-awareness and increasing attention are just a few more benefits to add.
And while the benefits of meditation are straight across the board, there are tons of apps that you might be bouncing back and forth between. To begin your journey to a more relaxed state, check out these meditation apps.
The Mindfulness App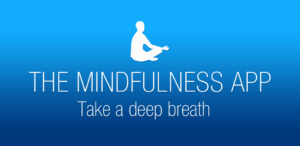 The Mindfulness App is creating meditation for everyone. Whether you're a newbie meditator or a seasoned thinker, this app is made for you. It can be harder to concentrate the longer you've spent meditating which is why the app offers session lengths from three minutes to 30 minutes. Even for beginners, the app offers a five-day guided introduction. Also, meditation is something that you should take throughout the day, so the app even sends reminders to its users periodically to make sure you always stay on a path of mindfulness.
Headspace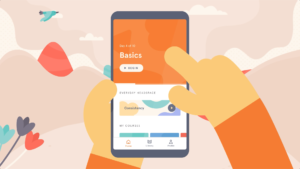 If you're looking for meditation and sleep made simple, then it's necessary to try Headspace. You can easily think of Headspace as that friend you turn to when life gets hectic. The app offers hundreds of different meditation sessions based on what you might be looking for. Trying to focus? They have that! Need help falling asleep? They have that, too! If you feel like you're about to lose it and a sudden bout of panic comes on, they even have emergency exercises for those occasions.
Calm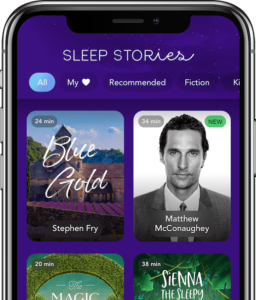 Calm brings meditation techniques for sleep and stress reduction to your fingertips. The company claims to be the #1 app for meditation and sleep, and they might be right! That could be why Apple named them the App of the Year in 2017. The app offers a variety of meditation tools in addition to their 100+ guided meditations like their sleep stories. You can hear stories from well-known voices that'll help gently lull you to sleep. I don't know about you, but I'd like to hear Matthew McConaughey talk to me before bed!
Buddhify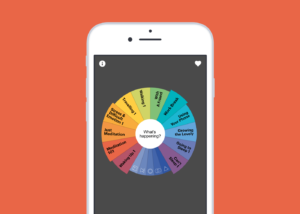 It's easy to say that at the tail end of the 2010s, we're all busy. Simply put, we have things to do, so it's great to have an app that is meant to fit into a busy modern lifestyle. Buddhify   is one app that gives you options based on what's going on during your life at that second. You might just be waking up. There's a session for that. Are you having trouble going to sleep? There's something for that, too. Whether you're traveling, walking, or taking a break at work, Buddhify has meditation options for all its users.
Meditation is no longer an idea that few dabble in. Nowadays, it's everywhere. Stress, sleeplessness, and anxiety plague everyone, no matter where you're from. If you need a means for countering this and getting your life in check, starting with these apps is a must-try.