It's time to give thanks! With Thanksgiving around the corner, it's time to start preparing for dinner. Thanksgiving dinner is probably the one meal of the year where everyone spends days and maybe even weeks trying to make sure the table is as perfect as possible. While it might be the season of giving and being grateful, it's also the season for impressing! Everyone would love for their friends and family to come over and enjoy the entire aesthetic – and you can achieve that! In order to make sure your Thanksgiving dinner table is perfect, you're going to need these four things. 
Décor
You'll definitely need some type of décor to tie in your Thanksgiving table. It doesn't have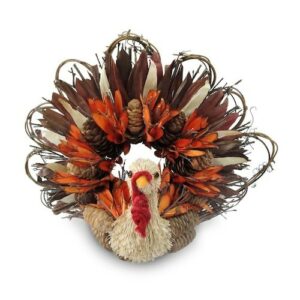 to be over the top, but if should definitely be noticed. While a turkey might seem   more holiday-appropriate, items like pumpkins or gourds are perfect for the season. If you're choosing to go in the direction of the turkey, you might consider Kohl's Woven Turkey centerpiece. With faux pine cones and orange and brown leaves, it'll bring your dining table to life. For those with a more modern taste, a gold mosaic gourd from Pottery Barn is enough to be festive without being over the top.
Cocktail (or Mocktail)
For the perfect Thanksgiving drink, you can easily go with the flavors of the season. This includes apple, cinnamon, caramel, and more. One exceptionally easy drink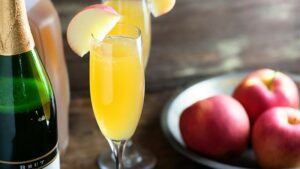 is an apple cider mimosa. All you need is apple cider and champagne! Other cocktails to consider trying are a cranberry margarita, cinnamon maple whiskey sour, or a salted caramel White Russian.
Unique Thanksgiving Dish
When it comes time for the main meal, everyone expects the classic dishes.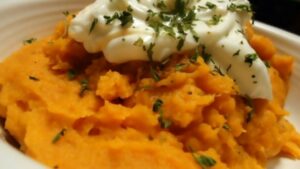 Of course, you'll see a turkey and maybe some mashed potatoes, stuffing, green beans, and cranberry sauce. While we're not telling you to give up on the classics, you should definitely throw a new dish into the mix. If you don't want to completely shock your guests, you can just do a new take on an old classic. You might try swapping out regular mashed potatoes for mashed sweet potatoes. Instead of regular cornbread, you can put a spin on it by adding actual corn, sour cream, and butter for a Sweet Corn Spoonbread.
Seasonal Dessert
Now when choosing a Thanksgiving dessert, your options are limitless! All you really need to do is shove a pie on the table and call it a day. Depending on your guests, apple and pumpkin pie are always favorites, but you could spice things up with sweet potato or cherry pies.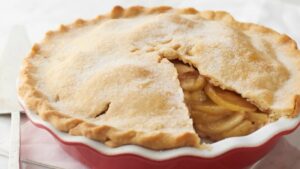 If you're not feeling like a pie, cheesecakes are also popular around the holidays so feel free to tie it to the other popular dessert flavors like apple, pumpkin, and maybe even pecan.
Thanksgiving is such a comfy, cozy holiday that we need to preserve it at all costs! While a lot of people tend to just look at it as an "eating holiday," there's more to Thanksgiving than that. Not only do you have the chance to create something special, but you also get to spend some time with your loved ones. Is there anything better than that?