We love the '90s! If you ask any millennial what the greatest period of history was, they'd most likely tell you the '90s. Of course, there's probably a bit of bias, but let them have it. The '90s are so loved, but not because of anything having to do with history, politics, or foreign policy. It's all about the culture. As we barrel into 2020, it's hard not to take notice of all the '90s things that are making a comeback. From the fashion and beauty trends to music and accessories, here's how the '90s are making their way back into the spotlight.
Fashion
While we've seen '70s and '80s fashions reemerge onto catwalks and into closets, no decade has seen such a great return as the '90s. Literally everything we loved about the decade has finally come back. Five years ago, everyone began obsessing over our lost love of chokers, high waist jeans, and crop tops. While chokers have died down slightly, it's safe to say that the jeans and tops are here to stay. On top of this, we've dusted off even more fashion trends from the '90s. Let's not even start on what some might call overalls or dungarees. From neon colors to combat boots, we're embracing it all!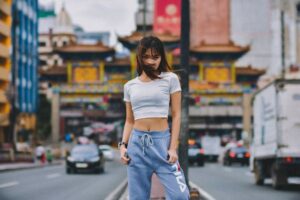 Music
Backstreets back, alright! If you're a true Backstreet Boys fan, then you probably know that they truly never left.  Regardless, the band has come back in a bigger and better way. Already the best-selling boy band of all time, the Backstreet Boys released their latest album DNA this past year and even gave their fans a tour! Now, BSB isn't the only '90s musical act making a reappearance. While Posh Spice (Victoria Beckham) declined to join, the Spice Girls returned to have their very own tour as well. Other popular '90s acts like New Kids on the Block and Hanson have joined the list of '90s artists making a comeback in 2019, too.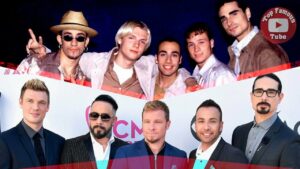 Beauty
When it comes to the beauty industry, there were a lot of things in the '90s that we've killed, buried, and said good riddance to. On this list, you'd probably find ashy powders and pencil-thin eyebrows. Since then, we've seen quite a few '90s beauty trends that have come back even better than before. When it comes to hair, blunt bangs and bobs have made a comeback! Also, get those lips ready, because dark brown lips from the '90s are definitely showing up all over. And while Justin Timberlake had us all fawning over frosted tips, let's just say that the One Direction stans might think Zayn Malik pulled it off better than him.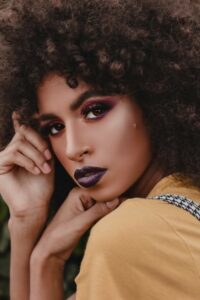 Accessories
Some of our favorite '90s accessories have come back, and it all starts with the fanny pack. Before, the style was definitely thought to be tacky, but now, if you don't have a fanny pack, what are you doing? Another trend of the '90s was that everything came in miniature sizes. This brings about the return of small purses and even smaller sunglasses. While everyone is carrying a micro handbag, when it comes to your sunglasses, the less it covers your eyes, the better.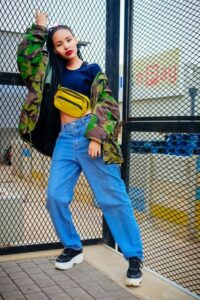 The '90s are back and seemingly better than ever. It seems that the millennials can't let go of this decade and we don't mind! The fashion, beauty, and music industries are all benefiting from the recycling of the decades best and we can't wait to see what (or who) else pops out in the meantime.