Where would we be without pets? Whether you're team dog, team cat, or both, it's safe to say that most pet parents love spoiling their furry friends. With the holiday season rolling around, you might be thinking of ways you can spoil the pet that's always there for you. The regular puppy or kitty treats might be overused, and if you're looking for the perfect gifts to pamper your pet, here are 5 ways you can do it this season.

Heated Pet Bed
The holiday season marks the cold days of winter, and while you're snuggling in your bed, it's only fair that your pet can do the same! If you want to keep your pet warm, cozy, and happy, pamper them with a heated bed. Think of them as having a built-in thermostat for your pet. When the temperature in your house rises or falls, your pet bed will adjust to keep your furry friend nice and comfortable.

Night Stay At a Pet Hotel
Have you ever met anyone who doesn't like staying at a hotel? Your pets can join you in this feeling! One way to pamper your pet this holiday season is by letting them stay at a pet hotel. If you're scratching your head at the idea of this, don't worry: It's relatively new! Pet hotels have been popping up everywhere, presenting the opportunity to let your furry friend experience the lap of luxury. These hotels allow your pets to have their own rooms, flat screen TVs, chef-prepared meals, and even bedtime stories! Don't let them stay for too long, though! They might never want to come home.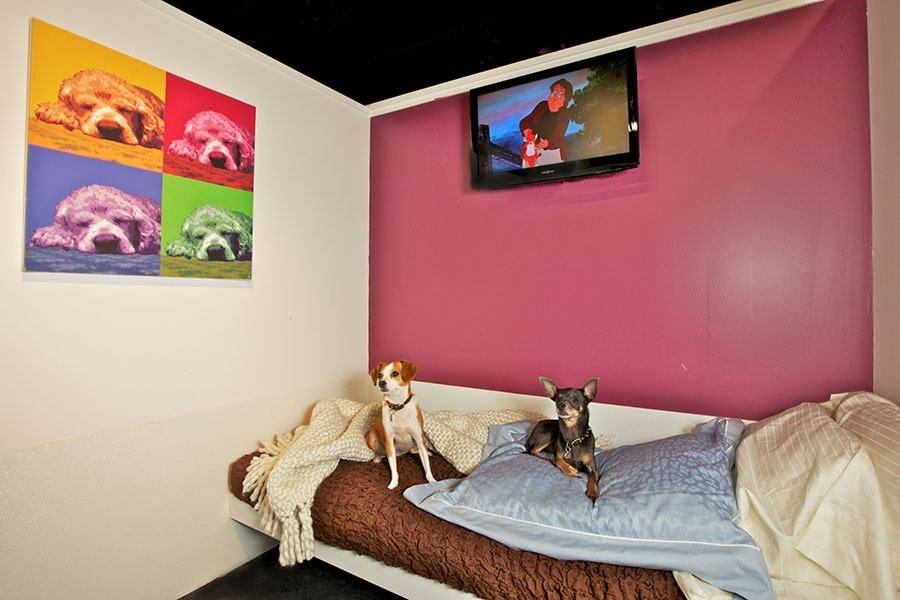 Play Matchmaker For Your Pet
Pets need love too and now, you might be able to find it for them. For us humans, there are websites like Match.com and eHarmony, but what about for your cats and dogs? Luckily for them, they can find love too, and you can help them. For the holiday season, you might want to hang some mistletoe and sign them up for a pet dating service. Websites like PetsDating are looking to connect singles who might want their dogs to play together. Whether you're looking for a walking or playdate partner, a pet dating site might help your dog find a furry companion.

Treat Them To High-Quality Food
Some pet parents simply feed their pets regular food that they might get at the store. However, if you really want to pamper your pet, get them food from a company that believes "in better nutrition". Brands like Wellness are making your pets' real, fresh food – food that helps them truly thrive. Just like you, your animals would be eating food with natural and organic ingredients, and loving it all the while.

Keep Them Fit With a Trainer
When you think of getting your dog a trainer, it might be for simple things like to help them "sit" and "stay." If you really want to go all out for your pet, get them a more advanced trainer. While you might not even have a personal trainer, pet trainers can help your pets with a high-activity workout. For pets who might already have the basics down, you can help them learn how to swim or even how to catch a Frisbee.
The holiday season is for giving. While you might only be focused on your human companions, make sure you don't forget about your pets! You probably love to see your pet happy, and any of these gifts will make that a reality.