There are so many "have tos" and "shoulds" that surround our day to day life. One of the most common being "I have to go to work". Whether you walk, bike, drive, or take public transportation to get there, you spend a good amount of time going back and forth, day in and day out. What if we spent this time doing things we actually enjoy?
Welcome to the start of a new commute… one you actually might look forward to!
Your New Favorite Playlist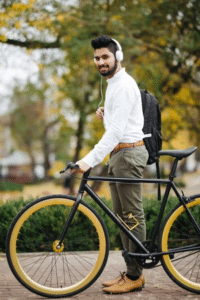 I know it seems obvious,  but there are a lot of great ways to pass the time, start and end your day, and even learn something new along the way. 
1. Discover Weekly playlist on Spotify
These playlists that are generated specifically to your preferences. When I say specific, I mean specific. They know your listening history, listening frequency, and go-to genres – and they generate things you'll love that you may have never found otherwise. The best part is that they refresh weekly, so you'll never have a shortage of new songs to try to listen to that are relevant to your taste.
This app forms playlists based off of moods, vibes, energies, and everything else in between. It's a great solve for a stressful day ahead of you and just want songs on repeat that will calm your nerves. It's also perfect if you're coming home from work on a Friday and are ready to dive into your weekend with some happy beats. 8 tracks cultivates playlists based on how you feel before you even know what you want. 
Another great place for playlists is iHeart radio. This one requires some more guidance than 8 Tracks, but works great if you just want an artist, genre, or overall mood. The best part is, if you aren't commuting via car and still want that original and unpredictable radio feel, you can listen to live radio too! There is no need to compromise with iHeart Radio: you get the best of both worlds. 
An Intriguing Podcast Series
They cover a wide range of topics in the most fun, digestible way. In their words, "Mostly we do journalism, but an entertaining kind of journalism that's built around plot.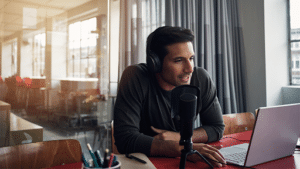 In other words, stories! Our favorite sorts of stories have compelling people at the center of them, funny moments, big feelings, surprising plot twists, and interesting ideas. Like little movies for radio."
For all you true crime lovers, this one will definitely keep you on your toes. The host, Karen, recounts some of the most chilling stories that will keep you more than engaged, but on the edge of your seat. Because each episode is a new story, you can pick and choose which ones pique your interest, but also which ones you can stomach considering some of them are just downright haunting. 
3. Up First
This series is brought to you by NPR. But before you hit the snooze button, let me tell you that this podcast will keep you up to date with all that's happening in the news in just 13 minutes. If you want to stay informed, but don't want to read through countless articles while doing so, this podcast is for you. It's a great way to receive tidbits of major world events in a compact and comprehensible way. 
A Great Book or Audiobook That Leaves You Wanting More
This book will both calm your nerves and get you hooked. "Where the Crawdads Sing is at once an exquisite ode to the natural world, a heartbreaking coming-of-age story, and a surprising tale of possible murder.  This coming-of-age novel has a cadence that will calm you while also providing you with a storyline that will keep you on the edge of your seat.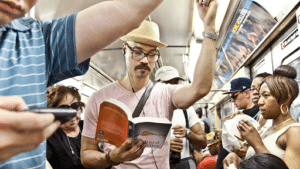 2. Talking To Strangers: What We Should Know About People We Don't Know
This best-selling author has done it again. "Malcolm Gladwell…reinvents the audiobook in this immersive production of TALKING TO STRANGERS, a powerful examination of our interactions with people we don't know. How did Fidel Castro fool the CIA for a generation? Why did Neville Chamberlain think he could trust Adolf Hitler? Why are campus sexual assaults on the rise? Do television sitcoms teach us something about the way we relate to each other that isn't true?" While reading or listening to this on your morning commute, you may just take an extra second to think about who you're sitting next to. 
This is without a doubt a great read, because you can NEVER go wrong with a Stephen King Novel if you're a true horror story lover. "As psychically terrifying as Firestarter, and with the spectacular kid power of It, The Institute is Stephen King's gut-wrenchingly dramatic story of good vs. evil in a world where the good guys don't always win."
Hopefully, this list has opened your eyes to a few ways you can shift your perspective on your daily commute. In the time you take to get to and from work  there is an infinite world of possibilities to find joy. 
Just because you have to doesn't mean you shouldn't want to.