With the rise of digital platforms like Spotify and Apple Music, most modern music listeners are enjoying new releases from their favorite artists via streaming. For many, the days of physical music collections are over, driving stores like Best Buy to stop carrying CDs entirely. Yet, at the same time, for a core subset of the overall music community, the novelty of maintaining such collections has endured, creating a unique sense of pride and a special connection to the art. As a result of this aversion to the norm, vinyl records—once dismissed as a dying breed—are in the midst of a veritable comeback.
According to Forbes, "vinyl accounted for an estimated 9.7 million album sales in 2018, … up roughly 12% from 8.6 million in 2017". The explanations for this growth are plentiful: a budding feeling of nostalgia within certain pockets of the music community, a new wave of audiophiles taking full advantage of today's impressive equipment, and a growing number of artists embracing the trend. However, whatever the reason, this trend has given way to a number of new products, services, and events that make starting and growing a vinyl record collection easier than ever.
Vinyl Me, Please
Vinyl Me, Please is a subscription service that describes itself as "the best damn record club." When signing up, you're prompted to choose between 3 "tracks" (Essentials, Classics, and Rap & Hip-Hop); after selecting your path, for $25 per month, you receive a new record, curated by the VMP staff, at the beginning of every month. The service also publishes interviews with up-and-coming artists, and grants members first access to exclusive pressings and new re-releases. For open-minded listeners, VMP is the perfect way to expand your vinyl collection and immerse yourself in the music.

Discogs
Discogs is a website that allows users to add their existing vinyl collection and log their new purchases. The site is highly-specialized, allowing users to distinguish between different pressings and versions of albums. Discogs also tracks the current resale price of records, helping collectors know if they're getting a good deal when buying elsewhere. As a result, Discogs has fostered a passionate online community of vinyl record collectors, willing to share advice and experiences. The site is perfect for seasoned collectors as well as for newcomers looking to learn more about the vinyl record market.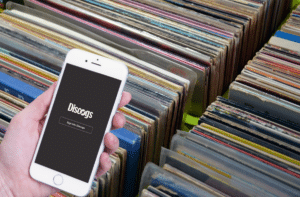 Record Store Day
In a similar vein to Small Business Saturday, Record Store Day is an annual event held across the world that, since 2008, has encouraged collectors to log off their phones and computers and visit their local stores to buy new vinyls. As an incentive, there are a number of limited-edition Record Store Day exclusives that collectors can seek out. Per Rolling Stone, the 2014 iteration of the event helped independent retailers "claim their highest weekly share in physical album sales (over 19%)" in the then 23-year history of Nielsen's record-tracking system. In addition to giving existing collectors the opportunity to buy unique records, RSD is great for new collectors looking to learn from store owners and participate in a global event.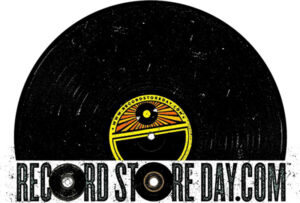 Ultimately, despite the convenience and accessibility of streaming, vinyl records continue to make a comeback. For all those interested in participating in the trend, these 3 services and events are the perfect jumping-off point.